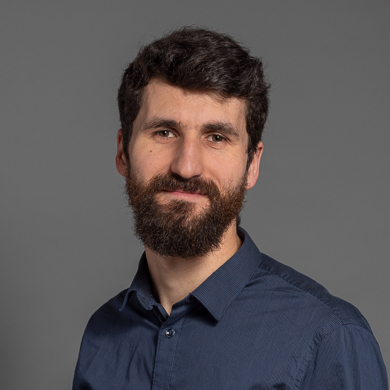 Research fellow
Mgr. Tomáš Karger, Ph.D.
Research Centre of FHS
E-mail:
karger@utb.cz
TEL: +420 576 038 007
Office:
U18/421A
Author identifiers
Tomáš Karger is a doctoral graduate of sociology at Palacký University in Olomouc with a dissertation thesis based on ethnographic research of knowledge networks in free and open-source software development. The dynamics of knowledge production and circulation represent a general research interest which navigates his work in studying digital technologies and the social aspects of memory. Currently, he is focusing on the practices of digital copying and the reproduction of collective memory in the conditions of postsocialism.
Researchgate profile | Academia.edu profile
---
Teaching
Consulting hours
Individually arranged via email.
---
Curriculum vitae
Internships and study stays
2013 Bertalanffy Center for the Study of Systems Science
2014 Hochschule für Technik und Wirtschaft des Saarlandes
2015 Zentrum für interdisziplinäre Forschung
2016 Zentrum für interdisziplinäre Forschung
2017 University of Augsburg
2018 Karl-Franzens-Universität
Membership of expert organizations
European Association for the Study of Science and Technology (EASST)
European Sociological Association (ESA)
Czech Sociological Association (ČSS)
---
Creative activities
Publications
Project outputs