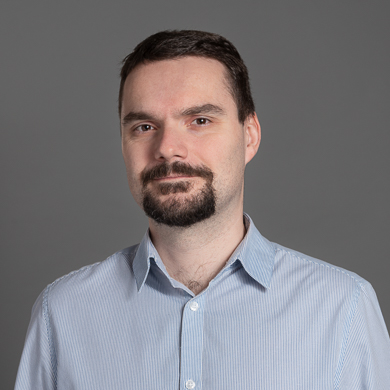 Assistant professor
Mgr. Jakub Hladík, Ph.D.
Department of Pedagogical Sciences
E-mail:
hladik@utb.cz
Mobile: +420 724 434 560
TEL: +420 576 037 474
Office:
U18/529
Author identifiers
He is interested in multicultural education, multicultural competence and self-regulated learning of pupils. He teaches subjects focused on methodology and multicultural education. He is a member of many research teams.
---
Teaching
Consulting hours
Tuesday 10.00-12.00
---
Curriculum vitae
Education
2006-2009 Palacký University Olomouc, Faculty of Education, degree course in Pedagogy, Ph.D.
2000-2005 Palacký University Olomouc, Faculty of Education degree course in Pedagogy-social work, Master's degree

Internships and study stays
2013: Prešovská univerzita v Prešove, Faculty of management,

short-term research internship

2012: Prešovská univerzita v Prešove, Faculty of management,

short-term research internship

2007: Constantine The Philosopher University in Nitra, Faculty of Social Sciences and Health Care, lecturer within the Erasmus programme
2006: Constantine The Philosopher University in Nitra, Faculty of Social Sciences and Health Care, lecturer within the Erasmus programme
Process of employment
2005-present: Tomas Bata University in Zlín, Faculty of Humanities, Department of Pedagogical Sciences
Membership of expert organizations
Association of Educators in Social Pedagogy, chairman since 2013
Editorial board of Social Education journal, member since 2013 (Editor-in-Chief since 2016)
---
Creative activities
Publications
Project outputs